A 54-year-old Nacogdoches man died Monday after his Chevrolet pickup collided with a vacant mobile home on U.S. Highway 59 Business/North Street. According to the Department of Public Safety, Kenneth Wayne Dillon was northbound on U.S. Highway 59 Business at 3:10 p.m. when he left the roadway and struck a mobile home located adjacent to 7225 North Street. He was not wearing a seatbelt, according to the DPS report. Pam Logan, who was one of the first passersby to arrive on scene, said Dillon was still alive when she approached the truck, and she told him to hang on and pray. She said she and a couple other motorists who stopped to help immediately called 911. Dillon died a few minutes later.
Kenneth Wayne Dillon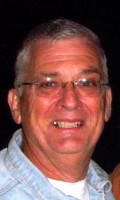 Funeral service for Kenneth Wayne Dillon, 54, of Nacogdoches will be at 10 a.m. Saturday, April 24, 2010, at Apostolic Lighthouse Church in Central Heights with the Rev. Brent Crosswhite and the Rev. Barry Rankin officiating. Burial will follow in the Sunset Memorial Park. Mr. Dillon died Monday, April 19, 2010, in Nacogdoches. He was born November 28, 1955, in Orange, Texas, to Forrest A. and Nina Sims Dillon. He lived most of his life in the Nacogdoches area and was a member of the Apostolic Lighthouse Church. Mr. Dillon was a loving husband and father and was devoted to his family. He had attended Angelina College and Stephen F. Austin State University and had last worked as a truck driver for an oil field service company. He was preceded in death by his mother, Nina Dillon; and sister, Elizabeth Dillon. Survivors include his wife, Tina Dillon of Nacogdoches; daughters, Rebecca Dillon, Anna Marie Sherman, Candace Michelle Dillon and Nina Grace Dillon, all of Nacogdoches; sons and daughters-in-law, Jacob Wayne and Christina Dillon, James P. and Amanda Sherman, Kyle Wayne Fears and Asa Dean Dillon, all of Nacogdoches; father, Forrest A. Dillon of Nacogdoches; brothers and sisters-in-law, Forrest Ray and Renee Dillon of Dickinson, Texas, Ricky Dillon of Anaheim, California, and Kevin and Marcia Dillon of Nacogdoches; and grandchildren, Landon Anderson, Braxton Anderson, Elissa Mitchell and Mason Dillon. Pallbearers will be Paul Sims Jr., Jacob Dillon, Forrest Ray Dillon, Kevin Dillon, Kevin Bandy and James P. Sherman. Honorary pallbearers will be Ricky Dillon, Freddy Bird and Olan Woodard. Visitation is scheduled from 7 until 9 p.m. Friday, April 16, 2010, at Apostolic Lighthouse Church in Central Heights. The church will be open for delivery of flowers. An account has been established at Huntington State Bank for those who would like to contribute to an education fund for the children. Dickie Allen Funeral Home, Cushing.