In Memory
Michael Glynn (Mike) Greer
Born: 13 Dec 1955 Nacogdoches, TX
Died: 22 Mar 2016 Garrison, Nacogdoches CO, TX
Interred: Woodlawn Cemetery
Timpson, Shelby CO, TX
In Memory of

Michael Glynn Greer

December 13, 1955 - March 22, 2016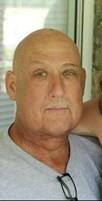 Michael Glynn Greer, 60, of Garrison, Texas passed away on March 22, 2016 at his home. He was born on December 13, 1955 in Nacogdoches, Tx to parents DG Greer and Oneta Ruth Craft Greer.

A funeral service is scheduled on Thursday, March 24 at 11:00 am at Cason Monk-Metcalf Funeral Directors. Friends and family are invited to visitation on Thursday from 9:30 – 11:00 am prior to the service. Interment will follow at Woodlawn Cemetery in Timpson. Pallbearers include Jackie Hunter, Jerry Mooman, Jimmy Williams, Ed Davis, Bobby Bates, Brent Boyd, Dennis Taylor, Eli Montes and Jeff Lee.

Mike was an awesome kind soul who was loved by many. Born and raised in Nacogdoches and graduate of Nacogdoches High school 1974. After graduation he began working as an auto mechanic and then was an oil field drill overseas. When he met Trena his world changed and so did his career. He became a farmer and decided to raise a family. He had lots of interests in life that started with motorcycles and hog hunting. He was also a big fan of dirt circle track racing where he won over 100 feature races. In his later years, he returned to his Harley bikes and traveled lots of places with Trena and friends. These places included Yellowstone National Park, Sturgis Park, Big Bend, and Colorado. He enjoyed being Road Captain for the Nacogdoches Harley Rides Group.

He will be remembered as a tough, smart man with a great sense of direction who could travel anywhere and could do anything he put his mind and hands to do. He taught his kids good work ethic and respect for others.

He loved Trena for over 32 years and was caring to his family, created a safe environment and was a good provider. He was known as pawpaw to his grandchildren whom he loved and loved to take for rides on all of his special toys including golf carts, tractors, trucks, and 4-wheelers! And they loved him for that! He cared deeply for his family and friends.

Mike is preceded in death by his parents.

He is survived by his loving wife Trena; children, Jesse Tallant and wife Toni, Amber Askins and husband Randy, Wesley Tallant; grandchildren, Candance Tallant, Cade Butler, Hunter Goolsby, Garrett Askins, Blair Askins, Ryan Tallant; numerous aunts, uncles, cousins and his motorcycle family.

Memorial contributions may be offered to Woodlawn Cemetery, PO Box 369, Timpson, Tx. 75975.