In Memory
Lester Lawrence Skeeters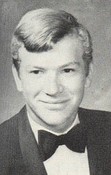 Born: 2 Jun 1956
Died: 27 May 2013
Interred: Bethel Cemetery
Appleby, TX
Lester Lawrence Skeeters
(June 2, 1956 - May 27, 2013)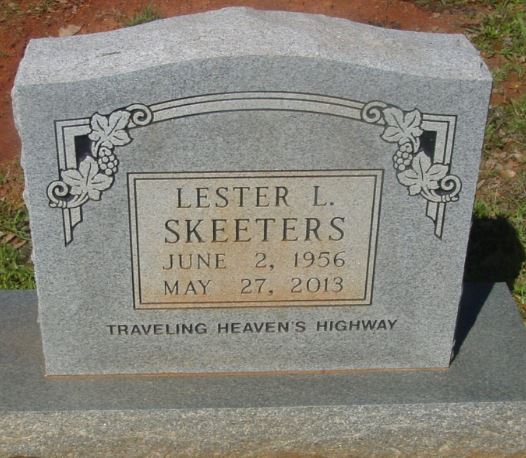 Lester Lawrence Skeeters, 57, of Lufkin went home to be with our Heavenly Father Monday, May 27, 2013.
Lester was born June 2, 1956 to Jimmie "J.N." Skeeters and Ruby (McLain) Skeeters. He was raised in Appleby, Texas on a dairy farm with his four siblings. Lester loved to tell tall tales to anyone who'd listen. Afterward, he'd laugh about stringing them along. Lester also played an important part in the lives of his nieces and nephews. Whether by helping a nephew overcome his fear of heights by encouraging him to climb the seventy foot tall silo during hay season, by stopping at the ice cream stand for a treat, or by providing quarters for candy at the nearby store, Lester created special memories with the young people in his family. Lester enjoyed his work as an over-the-road trucker, and he could tell you the particulars about driving to any place in the country: speed limits, best routes, and interesting sites were just a few of the things he'd learned while trucking. He also formed life-long friendships with those he worked with in the oil patch, especially those in West Virginia who came to his aid when he needed it most.
Lester loved his kids and granddaughter. Forever the proud grandfather, he always had a story to share about his special grandbaby.
Lester is preceded in death by his father.
Survivors include his wife, Carolyn Skeeters; son, Adam Skeeters; daughter, Maegan and granddaughter, Kylelynn Skeeters; sister, Tena Hall and husband Larry, brother, Mike Skeeters and wife Teresa, and sister, Nancy Skeeters, all of Nacogdoches; brother, Bob Skeeters and wife Sherri of Athens; and many nieces, nephews, numerous other relatives and friends.
Friends and family are invited to celebrate Lester's life Saturday, June 8, 2013 at 2:00 p.m. at his childhood home at his family's Appleby farm. There will be a private burial service at Bethel Cemetery.
Memories and condolences may be added at www.carrowayfuneralhome.com.
Carroway Funeral Home, Lufkin, directors.