Fun Pix/Jukebox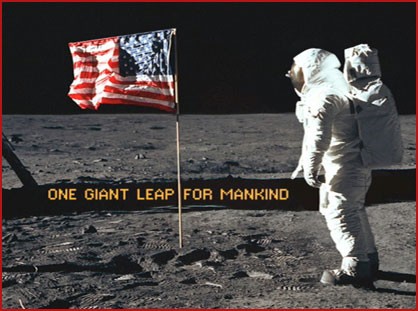 Remember 1969??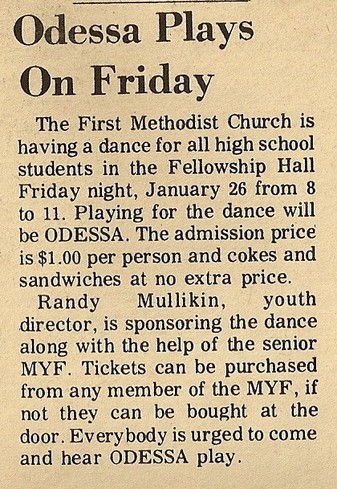 From The Dragon Echo, Jan. 23, 1973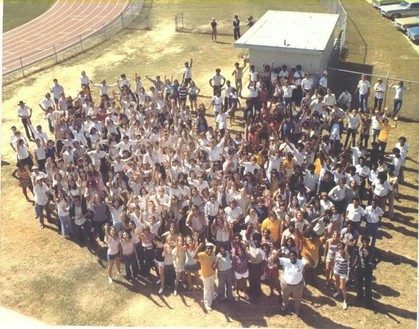 Photos Courtesy Susan Wakefield Burchett NHS 75
Recognize anyone or any cars????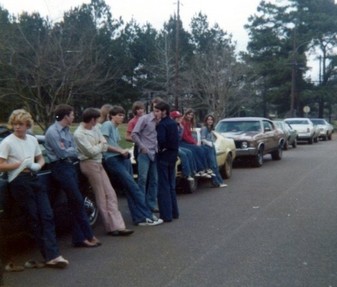 Class of 74 and 75 Party in the Old Days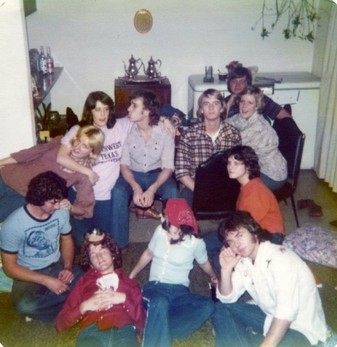 Top Row: Lisa Steed, Susan Wakefield, Duncan Ashworth,
Tim Engelking, Johnny Mack Armstrong, Mary Ann Faulkner

Bottom Row: Rodney Dean, Bucky Alexander, Maggie Abernethy,
Jerry Simmons, and Vickie Levich
Winter Getaway Feb 28, 2009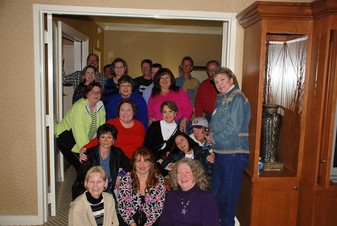 Look who we saw at the Nac vs Pine Tree Basketball Play-off game in Tyler on Feb 24!
Coach Alan Johnston (coach of REL and Johnny's son) and Coach Bo McMichael--still rooting for the Dragons!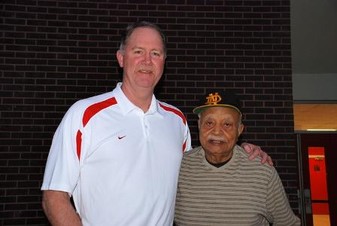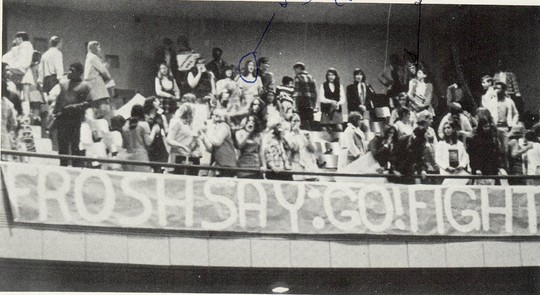 What's the Freshmen Battle Cry???
Silence.......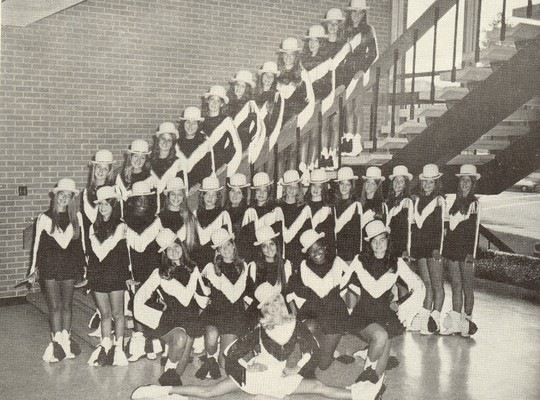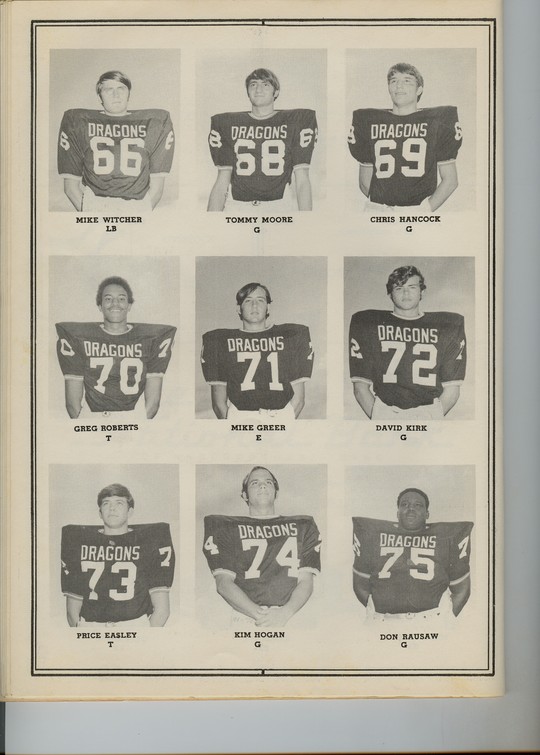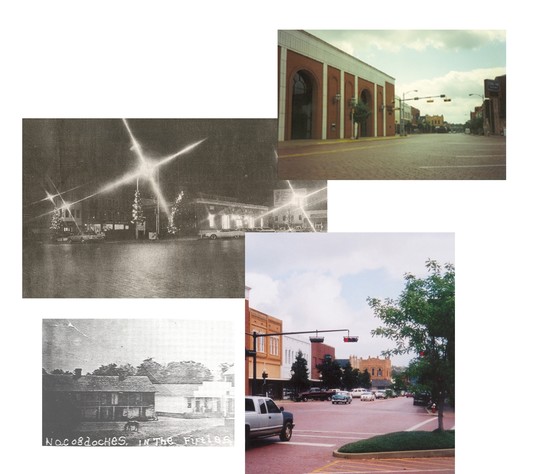 Remember When?